Social-Emotional Learning this Summer
June 26, 2016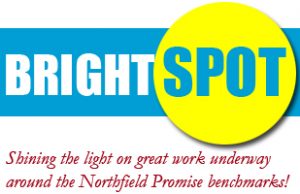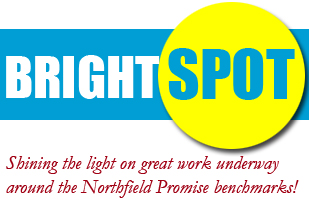 "Social-emotional well-being" is more than just a buzzword. Northfield Promise team members know that the social-emotional component of a child's development can impact most every other aspect of a child's life.
During his interview process, new Northfield Public Schools superintendent Dr. Matt Hillmann was asked to name the three biggest challenges facing the district in the coming years; he didn't hesitate to list "working with the variety of mental health and behavior circumstances of an ever-changing student population" as one of the top three challenges.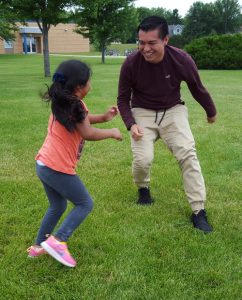 Through a partnership between the Rice County Mental Health Collective and local youth summer programs, Northfield Promise is helping to expand social emotional skill development with more than 600 local youth this summer. Through a pilot project, the Northfield Area Family Y, Summer Ventures and Summer PLUS are teaming up to implement identical curriculum to build social-emotional skills in various populations of elementary-aged youth. The programs are utilizing the "Play It Fair" curriculum. Rice County Mental Health Collective staff has trained instructors at the Y and at Summer Ventures to conduct the workshops as part of their own programming, while the Collective's interns are leading it at Summer PLUS.
"Play It Fair" is a game-based curriculum that teaches young people seven social-emotional skill categories: Cooperation, Respect, Fairness, Inclusion, Respect for Diversity, Responsibility and Acceptance. Games are cooperative (not competitive) and each one focuses on one of the skills.
"The meat of the curriculum is in the de-briefing session after the game is over," said Janet Lewis Muth, coordinator of the Rice County Mental Health Collective and staff lead for the Northfield Promise Social, Emotional & Physical Well-Being Action Team. "Youth are not only asked 'What did you learn?' by playing the game, but they are also asked 'How can you take what you learned into the rest of your life?' We are teaching them how to feel, think and then act differently."
An example might be "Sardines," the popular game of reverse hide-and-seek. The person who is "It" hides and the rest of the players, upon finding him, join him in the hiding place until everyone ends up together, trying to fit into one small location. Children will talk about how this game can be transferred into the school cafeteria, where they can be creative and always create "room for one more" at their lunch table.
Most of the games are physically active, and children are learning in the best possible way – by having fun. "We need to make sure we are a creative community that supports social, emotional and physical health," said Lewis Muth. "By introducing this curriculum and teaching these games to such a wide variety of children (and their adult leaders) in Northfield, our aim is to cultivate more opportunities for children to practice these skills when they cross paths in their everyday lives."
The Northfield Promise Data Team is working with the action team and the partnering programs to evaluate the success of the pilot. This will help guide future efforts and possible expansion.