Why Mentor?
A mentor empowers young people to make smart choices that put them on the path to making better life decisions.
1 in 3 youth are growing up without a mentor's support. You can make a difference by becoming a mentor.
With a mentor, youth are
55% more likely to be enrolled in college
81% more likely to participate regularly in sports or extracurricular activities
78% more likely to volunteer regularly in their communities
90% of youth who have had a mentor say they are now interested in becoming mentors
Rice County is fortunate to have two mentoring programs, each with an individual niche. To learn more about the two programs and express your interest in becoming a mentor, please complete the interest form below:
Mentor Interest Form
Big Brothers Big Sisters of Southern Minnesota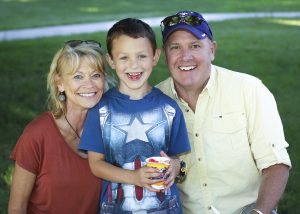 Serving youth ages 5-14 in Rice, Steele, Dodge, and Waseca Counties.
Community Based Program: Matches get together a few times a month for a couple of hours and do activities in the community they enjoy. It might include playing in the park, visiting an exhibit, going bowling, or just hanging out and talking.
Big Couple and Big Family options: Volunteer together as a couple or with your whole family. Include a child in what you're already doing.
Project Friendship
Serving youth in grades 2-7.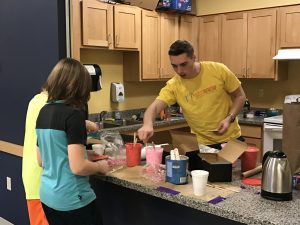 Out of School Program: Youth are matched with college students from Carleton or St. Olaf College and meet one hour per week on the college campus or other locations in the community. Youth explore the college campus while making connections and developing life skills.
Matches enjoy activities such as walking around campus,  talking, playing board games, baking or playing catch.