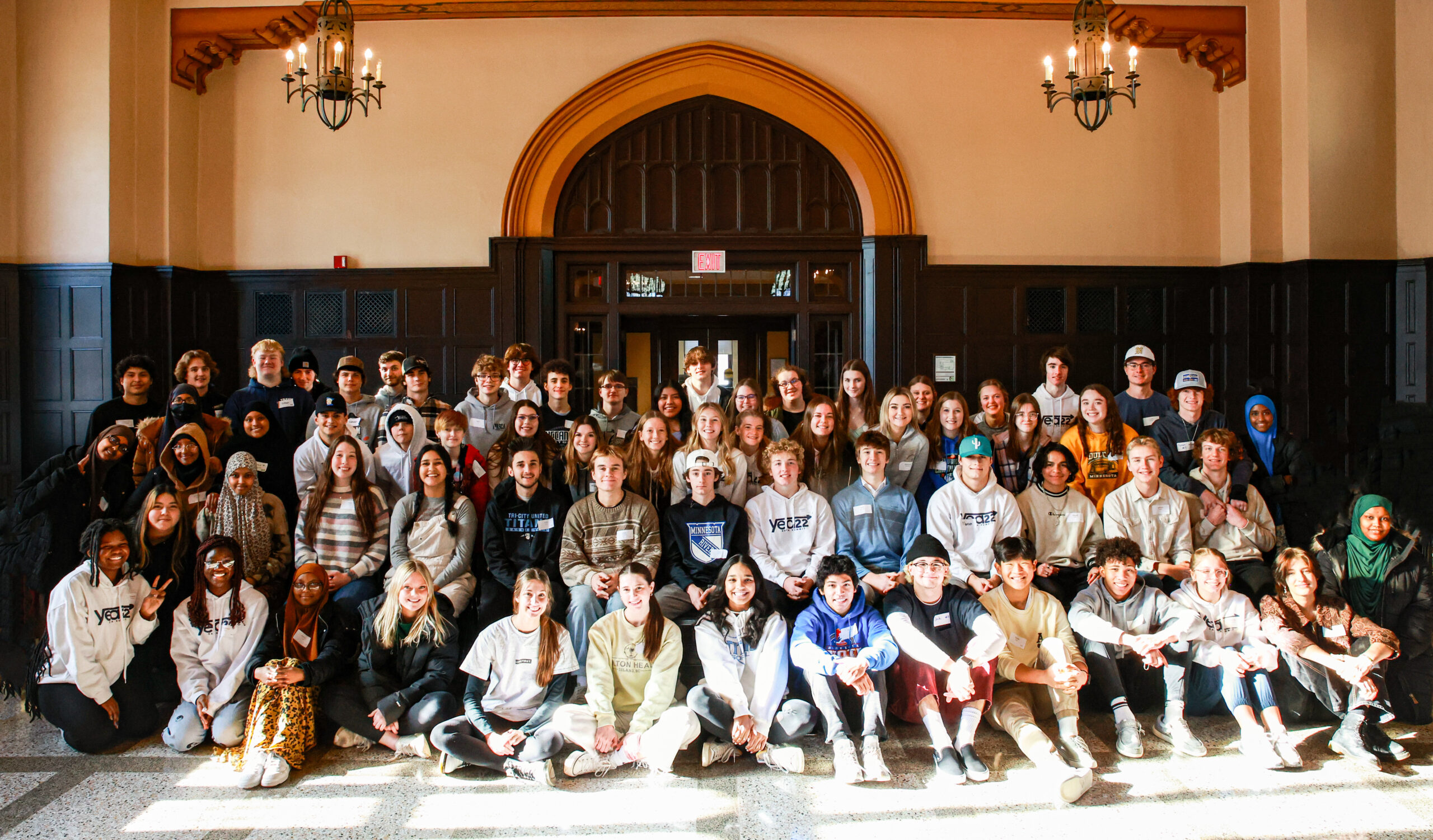 Youth Gather for Data Summit
March 2, 2023
Eighty student leaders from Northfield and three other school districts — Faribault, Tri-City United, and Waterville-Elysian-Morristown — gathered at Carleton College in December to discuss data related to graduation rates, school connection, mental health and well-being, and substance use. Substance use and school connection data came from the Minnesota Student Survey, and graduation rates and ACT participation rates came from individual schools.
Carrie Duba, PreK-12 systems and instructional coach with Northfield Public Schools, said the main purpose of the Achievement and Integration Data Summit is to elevate student voice. She noted that districts gather a lot of data about students. The youth-led summit gives students a chance to see the data for themselves, and it gives district personnel the chance to learn from the students' different perspectives and ideas.
"The students take it seriously," Duba said. "They look at the data and are deeply involved in conversations about it."
This was the third time the summit has been held with students from all four districts. Participants spent the morning in mixed-district groups analyzing data and focused particularly on the experiences of students of color and economically challenged students. In the afternoon, they focused on their specific districts. The youth looked at data related to the achievement gap and brainstormed ways to address and close the gap.
Maddie Bussmann, a YEA Data Summit Student Leader and District Youth Council member, said she was surprised to learn that 23 percent of Northfield's economically challenged students didn't graduate in 2021.
"This is such a large difference compared with the 4 percent of non-economically challenged students who didn't graduate," Bussmann said. "As a leader in the school, I think it is important that we continue to find mentors, advisors, role models and connections for all students to help them realize their full potential."  
Each mixed-district group presented to the larger group the trends they saw in the data, as well as what they saw were the biggest factors in student achievement gaps. 
Duba said one of her favorite moments of the day came when a student from Northfield and a student from WEM shook hands after giving their presentation.
"It's fun to see these kids interact and learn from each other, and it breaks down stereotypes we might hold about students in other districts," she said.
The next youth data summit is set for April.