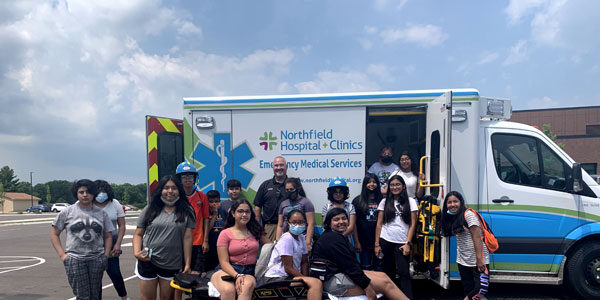 TORCH Summer Scholars Build Community
September 7, 2021
Given the variety of experiences offered during the four-week TORCH Summer Scholars Program, Katie Lovrien expected that the participating middle school students would find something to interest them. But she didn't expect a humble pond to create such a splash.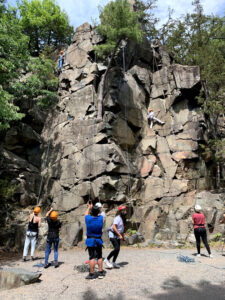 During a visit to the River Bend Nature Center in Faribault in mid-July, students were so captivated by the pond dipping activity – essentially, dipping a net into a pond and pulling it out to see what they had caught – that they had to be coaxed into leaving to catch the bus on time.
"They loved it," said Lovrien, the Northfield Middle School TORCH Director. "They caught tadpoles and a lot of different aquatic invertebrates, including some pretty big ones."
The TORCH Summer Scholars program ran from June 21-July 16 and served 40 TORCH students heading into sixth-, seventh- and eighth grades. The students could sign up for multiple days or weeks. The program was free, and students received free hot lunches four days a week and a packed lunch on Fridays (field trip days), through a partnership with the Northfield Public Schools Child Nutrition Services.
Activities included visiting two- and four-year colleges, hearing from guest speakers about careers, volunteering at the local food shelf, and participating in a downtown scavenger hunt – all things that the students weren't able to do during the school year because of the pandemic. The program also aimed to create stronger peer connections and build community among the TORCH students after so many months of isolation.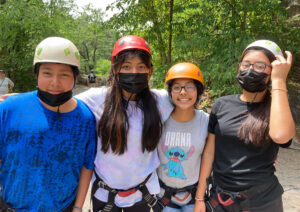 Lovrien said she's thankful to all the participating community members and organizations for joining the students for career visits and hosting them for field trips, volunteering, and campus visits.
"It's rewarding to see how students just blossom under all this positivity, with so many adults telling them they are capable of all the various college and career pathways they explored, and building them up as they tried different things like archery and rock climbing. It was so fun and affirming," she said.
Each weekday of the program had a theme. Monday was community building, Tuesday was college exploration, Wednesday was volunteerism, Thursday was career exploration, and Friday was outdoor adventure.
The TORCH Summer Scholars Program was funded by a grant from Women in Northfield Giving Support (WINGS).