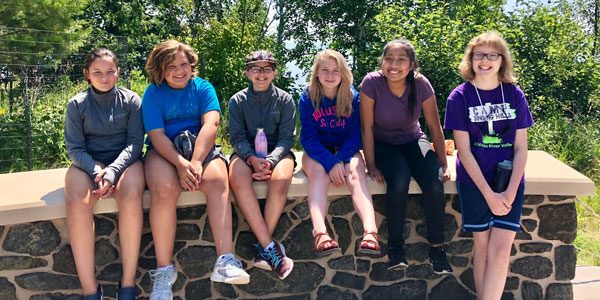 EmpowHER: Igniting surprise and wonder in young women through sport and adventure
September 5, 2018
Partnership is a key component in the newly developing program EmpowHER. As you might guess, the program is aimed at young women. With a goal of "igniting surprise and wonder in young women through sport and adventure," the program sent its first group of middle school girls out to the Boundary Waters Canoe Area Wilderness (BWCAW) this summer.
EmpowHER is the result of a living legacy fund developed by Ele Hansen and Pat Lamb. Both women were educators and coaches at Carleton College where they were advocates of equal rights and opportunities for girls and women. Both women were instrumental in helping to establish Title IX in 1972. Ele passed away in 2013 and Pat followed just this year. Local women in Northfield are directing the project moving forward along with community partners Northfield SHARES, Carleton College, Northfield Public Schools, Northfield Healthy Community Initiative and others.
Partners relied on contacts in the school to help recruit girls who were interested. Each of the 5 girls who participated completed an application and an interview before being selected. They also spent time together preparing for their trip and commented about the challenges of portaging their canoes on the trip.
The project will move into the future carrying out the work that Pat and Ele began. The students will now work with the program's adult partners to plan the future direction. For more information about the EmpowHER project or to get involved, contact Krisen Stets at kristinstets@gmail.com or Emily Monaghan at emilymonaghan5@gmail.com.