TORCH Named Finalist for National Latino Student Success Award
August 9, 2016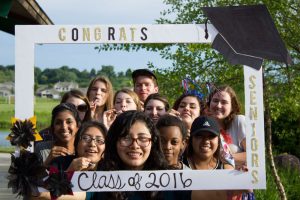 The Northfield Tackling Obstacles and Raising College Hopes (TORCH) program was named as one of twenty "2016 National Finalists for Examples of Excelencia," an initiative honoring America's top programs that increase academic opportunities and achievement for Latino students.
This year's 20 finalists were selected from among 190 programs nominated in four categories from 33 states, Puerto Rico, and the District of Columbia.
TORCH is the only Minnesota program to be named a finalist. The program was nominated  by a program officer at Great Lakes Higher Education Guaranty Corporation, a past TORCH funder.
TORCH works to increase the high school graduation rate and postsecondary preparedness of Northfield youth in grades 6-12 who are low-income, students of color, and/or potential first-generation college attendees. TORCH serves more than 400 Northfield youth each year. Over the past 10 years, Northfield's four-year high school graduation rates for Latino students community-wide have increased from 27% to 83%.
For more information on the award and the 20 finalists, click HERE.