"Reading Rockets" Takes Off!
June 25, 2016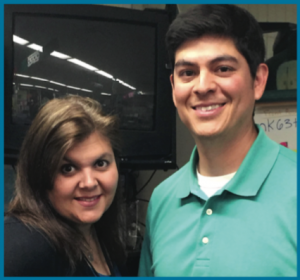 Reading skills and the joy of reading both took big leaps forward for students participating in Reading Rockets last summer, a seven-week program offered as part of the
Summer PLUS program
.
In the program's first year last summer, teachers Gina Swenson and Robert Garcia worked every morning with two "cabins" of students who were behind grade level in reading. Gina teaches 1st grade at Sibley and Robert teaches 4th grade in the Compan?eros program at Greenvale Park. Both were excited by the Reading Rockets goal of bridging the summer reading gap with a focus not just on the fundamentals of reading, but also on family involvement and the joy of reading.
The students, grades 1–5, were all at various reading levels and needed help focusing on important elements like oral fluency, listening, vocabulary and independent reading. Approaches included book clubs and literature circles, Flocabulary rap videos, reading plays aloud, and both listening to and reading the reading-level-appropriate collections loaded onto the students' iPads. "When the kids were reading from their tablets, they were more confident, because the other students couldn't see what they were reading," Robert said.
Because families are an essential component for reading success, family members were required to attend several family workshops throughout the summer. Daily reading at home was expected. The teachers also made home visits, which were very exciting for the kids. Once the parents got involved and the home visits took place, "the kids didn't want to let us or their parents down," said Robert.
"The parents were very appreciative we were taking time before school, during and after to make this connection with their kids," said Robert. "For some families it was a real turning point, where parents who didn't finish school themselves started to see the value in it. They saw the Spanish language books in the classroom and asked if they could borrow more."
In the first summer, 88% of the students showed reading gains. And just as importantly, an increased love of reading was reported by nearly all of the students. One mother told Gina, "She used to grab her doll when we were going to go someplace. Now she grabs a book!"
Because of the success of the program last year, Reading Rockets has expanded this summer to five groups, reaching more than 75 children.
Northfield Promise in three words?
COLLABORATIVE. INCLUSIVE. ENGAGING.