Northfield Soccer Association and the Positive Coaching Alliance
May 15, 2016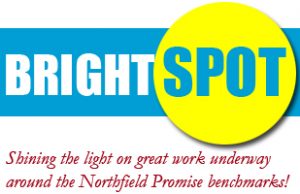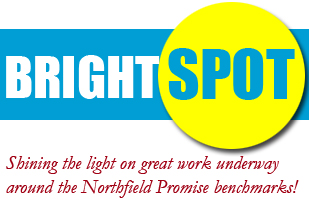 Northfield Promise recognizes that children's success means more than just academic achievement. Instead, young people need to be supported socially and emotionally – and the adults who interact with youth have an important role to play in ensuring this.
For those reasons, Northfield Promise is excited to highlight the Northfield Soccer Association for their work to bring the Positive Coaching Alliance (PCA) to Northfield.
The mission of the PCA is to develop "Better Athletes, Better People" through resources and workshops for coaches, parents, administrators and student-athletes. Specifically, the PCA strives to teach these groups the following:
Coaches: The importance of striving to win while also pursuing the more important goal of teaching life lessons through sports
Parents: The importance of concentrating on life lessons while letting coaches and athletes focus on competing
Athletes: The importance of striving to impact their sport by improving oneself, one's teammates and the game as a whole
Nate Adams, president of the Northfield Soccer Association, was approached by the PCA to bring the program to Northfield. After hearing from those associated with the Positive Coaching Alliance and learning more about their approach, Adams was sold and brought it to the rest of the Soccer Association.
Tom Brice, treasurer of the Northfield Soccer Association, sees the PCA as an opportunity to bring the right "culture" of sports to Northfield. "As a coach, it's one thing to have the skills necessary for the game of soccer," Brice said. "It's another thing altogether to know how to mentor and teach these kids some important life lessons. The words that these kids take away from their sports experiences – whether negative or positive – can stick with them for a lifetime."
The Soccer Association has contracted for two years of service from the PCA. As part of that service, the PCA is holding three workshops each year for coaches and parents. They are inviting coaches from all youth sports organizations in Northfield to participate. "We're hoping that this positive coaching culture will become the 'social norm' in Northfield," said Brice. "We want to tell our kids, our parents and our coaches that this is what we believe in; this is what we do in Northfield."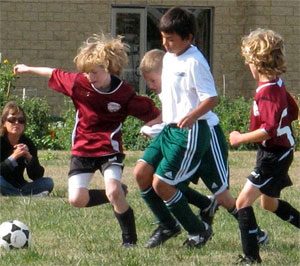 Tom Graupmann, Activities Director at Northfield High School, is a strong proponent of the PCA program. "I see lots of winners with this partnership… Coaches will enjoy coaching more, parents will gain better insights on the value of exercise, being part of a team, and the ups and downs of competition," he said. "The biggest winners will be the youth participants. While the coaches will strive to set up their teams to do their best on the scoreboard, that will not be their primary purpose. The goal will be to develop young people, to teach them that sometimes we fail to stretch ourselves, which ultimately makes us better people."
"I'm proud of our Soccer Association for bringing the Positive Coaching Alliance to Northfield," Graupmann added. "The NSA has taken a significant step for our community, and I'm hopeful other associations will take a close look at the PCA as well."