Northfield Receives Major Grant to Support Career Pathways for Opportunity Youth
May 16, 2016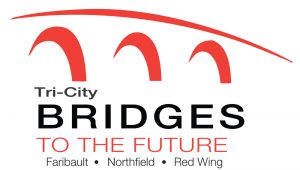 A number of Northfield Promise partners came together this fall and winter to work on a collaborative grant proposal to help young people facing significant risk factors in Northfield, Faribault, and Red Wing. The coalition learned recently that Youthprise (a Twin Cities foundation) awarded the project a 3-year grant totaling $579,000. Named Tri-City Bridges to the Future, the project will offer career pathways approaches for 85 youth ages 14-24 who are in foster care, involved in the juvenile justice system, homeless, or disconnected from school and work. The primary focus is high school completion with dual enrollment options through partnerships with area higher education institutions and postsecondary training in career clusters that have clear pathways to higher degrees.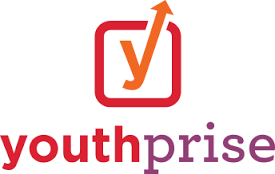 The backbone organization for Northfield Promise, the Northfield Healthy Community Initiative (HCI) will serve as the convener and organizer for the Bridges to the Future project. Lead partners in the project include Workforce Development, Inc., Faribault Public Schools, Northfield Public Schools, Minnesota Department of Corrections–Red Wing Juvenile Facility, Riverland Community College, South Central Community College, Minnesota State College-Southeast Technical, the Rice County Family Services Collaborative, and more than 20 local businesses and community organizations.
The Tri-City Bridges to the Future grant is part of a larger announcement of $3.75 million in grants to six Minnesota organizations to connect Minnesota's Opportunity Youth with services and support that will lead to careers in high demand (like IT, health care, construction and manufacturing).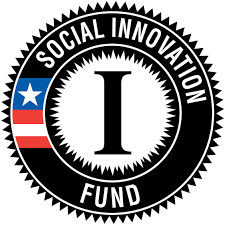 This funding was made possible through a 3-year, $3 million Social Innovation Fund (SIF) grant to Youthprise for Opportunity Reboot. SIF is an initiative of the Corporation for National and Community Service that is focused on improving the lives of people in low-income communities throughout the United States. Youthprise was one of eight intermediaries across the country to receive a SIF grant in 2015. SIF funds must be matched dollar-for-dollar and Opportunity Reboot sub-grantees must also provide a dollar-for-dollar match, resulting in an additional $5.4 million in funding being leveraged.
Youthprise received requests of more than $71 million from 23 organizations statewide. Using a peer review panel process, Youthprise engaged individuals from the community, youth workers, youth, and foundation partners to recommend projects. Key partners in the project – Minnesota Department of Employment and Economic Development (DEED) – Office of Youth Development, Search Institute and the Mentoring Partnership of Minnesota (MPM) – also participated in the review.
In addition to the Tri-City Bridges to the Future project, five other organizations from St. Paul, Minneapolis, Duluth and Sauk Rapids were selected to receive 3-year grants ranging from $193,000 to $234,000 annually. Funded organizations are implementing evidence-based models and utilizing a career pathways approach. The goal is to build the evidence on which models are most successful in reaching disconnected youth so they can be brought to scale so more youth can benefit.
"We are very pleased to support the Tri-City innovative approach to creating career pathways for Minnesota youth," commented Marcus Pope, Youthprise Director of Partnerships and External Relations. "We are excited to see how this collaboration can open up new career pathways for youth in southeast Minnesota. In the face of a 40% reduction in federal funding for youth workforce development, these Opportunity Reboot grants are greatly needed to help reduce economic disparities in our state."
"The organizations selected by Youthprise are an extremely great fit for the Social Innovation Fund. We're especially impressed by how young people were engaged in the decision-making process right from the start, working alongside local philanthropic leaders to select these sub-grantees. Certainly, when young people can be hired for high-demand careers in IT, healthcare, construction and manufacturing, the entire state of Minnesota benefits. All of this training potentially creates financial independence and lays the foundation for future life success," said Damian Thorman, Director of the Social Innovation Fund.
To learn more about the Tri-City Bridges to the Future initiative, contact Sandy Malecha (HCI Youth Futures Coordinator).