Career & College Readiness Action Team Hard at Work!
March 1, 2016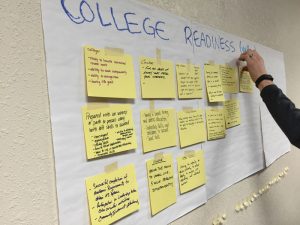 Nearly 40 community members – representing local employers, teachers, school administration, and parents – came together on chilly January and February mornings to begin work on Northfield Promise's latest action team – Career & College Readiness!
Co-chaired by Sonji Davis of Workforce Development, Inc. and Mark Ensrud of the Northfield High School Counseling Office, this team aims to develop an action plan that will enhance the community's ability to support youth around two of the Northfield Promise benchmarks:
Every youth will have interests, goals, and a vision for the future by the end of 8th grade
Every youth will graduate from high school with a plan to achieve his/her full potential.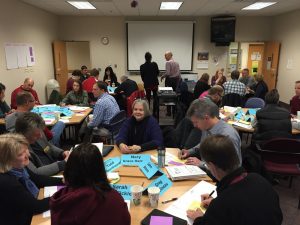 Initial work of the action team is focused on reaching consensus around a local definition of "career and college ready" and reviewing current local data in these areas.
If you are interested in joining this action team, please contact Sandy Malecha, Youth Future Coordinator, at sandy@northfieldhci.org or 612-702-3992.