Northfield Public Safety Explorer Post 3300 Launched
January 13, 2016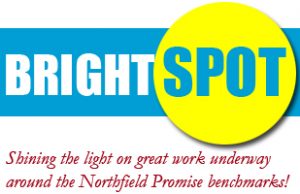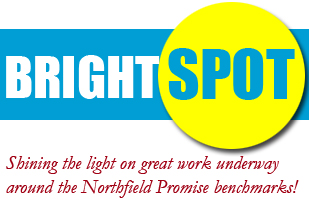 The beginning of November saw the launch of the newest career exploration program available to Northfield area youth: The Northfield Public Safety Explorer Post. This post is the first of its kind in the state, allowing youth participants to experience what it's like to work in law enforcement, fire and rescue, and as first responders/EMTs. Youth Explorers learn valuable leadership skills, in addition to receiving field-specific, hands-on training.
Representatives from all three local agencies – Northfield Hospital & Clinics, Northfield Police Department, and Northfield Area Fire and Rescue Service – visited the Northfield High School and Area Learning Center to promote the program. They brought equipment and video to help youth see and experience what it would be like to participate.
Sixteen youth and their parents made it out to the Emergency Medical Services (EMS) Department for an information session on the evening of November 5. Those who ended up applying to become an Explorer completed an interview with current youth Explorers and advisors from the three agencies. Post Director Chistopher Matek announced that they will welcome 14 new Explorers from grades 9 through 12 to the program, bringing the total number of active Explorers to 20.
While the program is currently full, Matek and his team of advisors will assess their capacity to add additional youth members after February 2016. In the meantime, any local youth between the ages of 14 and 20 who are interested in learning more about the program are encouraged to reach out to Christopher for more information. He can be reached by email at publicsafety3300@gmail.com.
Support from the Youth First initiative helped with the launch of the Explorer program. Youth First is one of the flagship initiatives of Northfield Promise, supported by the City of Northfield and the Youthprise Foundation.
Read more in the Northfield News