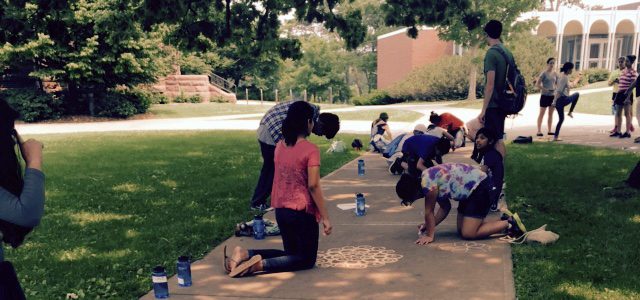 Record Number of Northfield Youth Take Part in Summer Academic Programming
August 21, 2015
For five hours per day for seven weeks this summer, a record number of Northfield youth received an extra academic boost and connections with community resources. These young people (in grades K-8) participated in the Summer PLUS and Summer BLAST programs.

A total of 318 elementary school students participated in the Summer PLUS program, held this year at Greenvale Park Elementary School. Furthermore, 84 middle school youth participated in Summer BLAST, which split time between the Northfield Middle School and the Carleton College campus. This summer's participation reflected a 6% increase over last year's record numbers. Even more exciting, average daily attendance grew by 33 students this year.
Further strengthening the programs, more than 50 community groups and organizations visited the Summer PLUS and BLAST programs to lead enrichment workshops for students.
The Summer PLUS and BLAST programs are run by the Northfield Public Schools, in collaboration with the Northfield Healthy Community Initiative, Tackling Obstacles and Raising College Hopes (TORCH) and Carleton College. Funding is provided by the school district, Northfield Area United Way, Women In Northfield Giving Support, the Minnesota Department of Education's 21st Century Community Learning Center grant, HealthFinders Collaborative, the Southeastern Minnesota Arts Council, and individual donors.
Northfield's PRIMEtime out-of-school-time network was recently featured in a profile by the National League of Cities of outstanding citywide summer programming collaboratives across the country. To access the piece, click HERE.