My Northfield Promise – Sandi Gerdes
May 16, 2016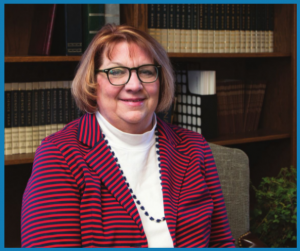 I was excited to accept the invitation to join the Council of Champions. As the executive director of an organization that is committed to meeting a full range of needs for people in the developmental disabilities community, it makes perfect sense that I have an interest in making sure the voices of our community and the people we serve are heard.
Inclusion has always been important to me, and I believe that everyone should have a seat at the table. I think that sometimes it's easy to lose people who aren't automatically visible. But if we're serious about wanting to ensure all of Northfield's youth are successful, we must be sure that we are truly representing all youth. It's actually pretty amazing to see how much we have in common and how quickly we can move to the next level when we're all operating under the same common purpose.
This is an exciting time for Northfield. Northfield Promise will help to build bridges in ways that we cannot yet fully imagine. Greenvale Park Community School is one example of the ways in which we are making progress on really living in community with one another.
For anyone looking for an easy way to get involved in Northfield Promise, I'd invite them to get to know their neighbors. Living in community is a powerful force – one that will make waves across Northfield and help this initiative achieve its mission. Northfield is a place unlike any other – one that really, truly has a desire to be better than what it is today – and when we're all working together, there's no question in my mind that we will be the best place for youth to grow up.
Northfield Promise in three words?
AMBITIOUS. INCLUSIVE. FOCUSED.