My Northfield Promise – Hope Langston
March 1, 2016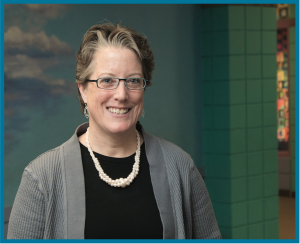 Three years ago, I was invited to attend a Data Team meeting because of my strong interest in using data to help refine and target instructional approaches. Sitting around the table was a group of bright, committed people. It was exciting to me that each of them was dedicated to improving our community with a unified effort that focused on using data to support all students in Northfield.
The mission of Northfield Promise aligns closely with my personal values. As an educator, I believe that every child should have the chance to be successful both academically and emotionally. I also believe that it takes a community effort to make that happen.
The highlight of my experience so far has been working with several sub groups on different aspects of the initiative. It is incredibly energizing to work alongside a team that is completely committed to helping all children succeed.
The breadth of people willing to be involved with Northfield Promise has surprised me. While many of our benchmarks are related to education, it is not just educators who are involved; we have people from many different organizations and a variety of backgrounds.
I'm looking forward to seeing our work make a measurable difference in our community and in the lives of students. I look forward to the day when all Northfield students reach their grade level reading and math benchmarks and that every student reports a connection with a caring adult. We have some big goals that are going to be life-changing for our kids when they come to fruition.
I'd like to see everyone in the community get involved in some way. Every person can connect with a child. A single person can make a profound difference in the life of a child just by being there for them and letting them know that they are cared about and supported.
Northfield Promise in three words?
ENERGIZING. INCLUSIVE. CHANGE-AGENT.