My Northfield Promise – Leslie Rodriguez Vazquez
July 13, 2015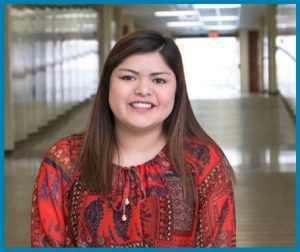 I first heard about Northfield Promise from my fifth grade teacher, Connie Nelson. She was explaining how the initiative would help create new ways to close the achievement gap. I had been in ESL classes, because English is not my first language, and I thought that getting involved with Northfield Promise would be a good way to give back. I remembered all of the help I had received over the years and wanted to be able to help other students.
Volunteering with Northfield Promise allowed me to broaden my leadership skills by learning from our community leaders. I looked up to other members of the Reading Team and learned so much from them. Northfield Promise also gave me the opportunity to be a role model for younger kids.
While volunteering with Northfield Promise, I worked with the rest of the Reading Team to connect with the community and determine the best ways to begin to close the reading gap for Northfield students.
The highlight of my experience was getting to know the other people involved with Northfield Promise. I really enjoyed the collaboration and hearing ideas from so many different types of people. Everyone brought to the table a unique perspective that would help us to come up with new solutions and approaches that have not been tried before.
Hearing the stats about the achievement gap in Northfield was very surprising to me. Northfield is known as a community that cares about education and that has good schools; I would have expected the stats to be better. For the same reason, I am not surprised that so many people have joined the team and are committed to improving the lives of students.
I would love to see more people volunteer with the Reading Team; it is a great way to get to know more people in the community.
Northfield Promise in three words? TEAMWORK. LEADERS. PASSION.
---
Exciting update! Leslie just left for Brazil as a Rotary Exchange Student for the 2015-16 school year.
To get involved on The Reading Team or another Northfield Promise action team, please check here.